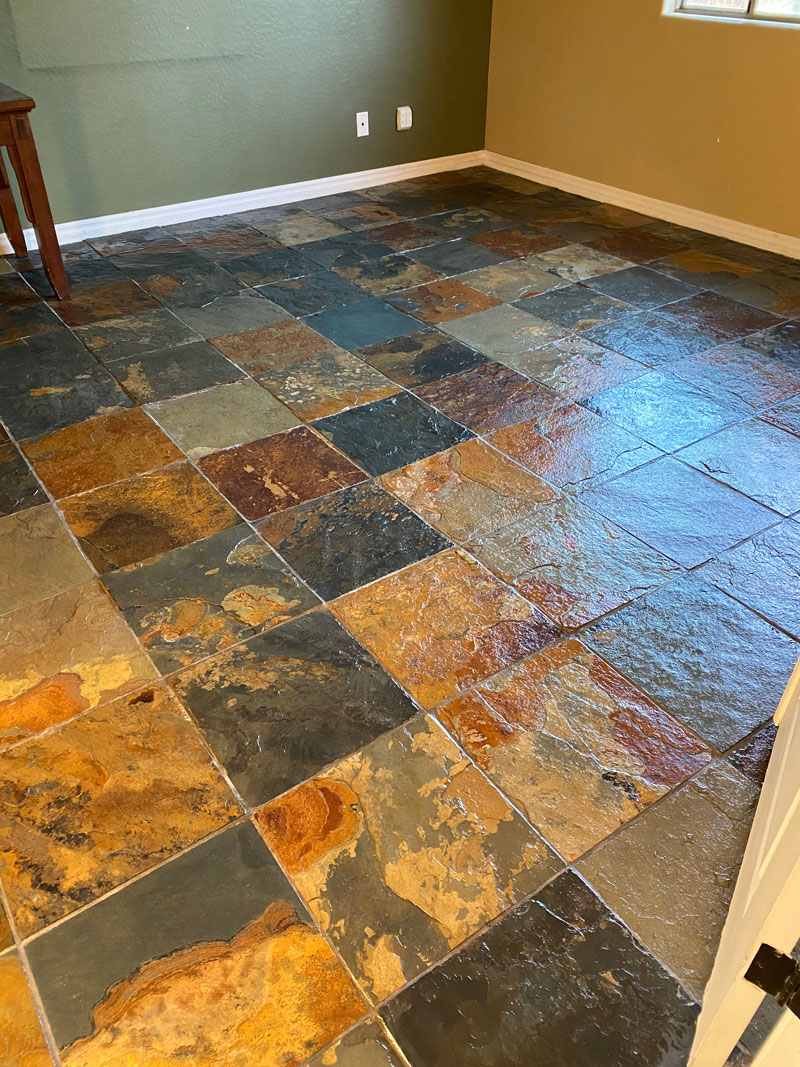 Natural stone Cleaning
---
A wide range of natural stone are used much more frequently throughout your home or office. They are no longer just used for bathroom floors, tubs and shower walls. Hard surface floors have become popular in foyers, kitchens, utility rooms, family rooms, porches, and many other areas, both inside and outside of the home. Like your carpets, Tile cleaning is needed to keep your tile and stone beautiful and clean.
Like any other surface, these areas require ongoing daily, weekly, and/or monthly maintenance, vacuuming, sweeping, mopping, and scrubbing. However, a toothbrush, some store bought tile cleaner, lots of elbow grease, and a several hours of labor can only go so far. That's why you need the expert knowledge of a professional tile cleaning and stone care technician from Castellanos Janitorial Maintenance. Everything we do comes with a 14 day warranty. If something just doesn't seem right give us a call we will come back out to your property at no cost to you.

Castellanos Janitorial Maintenance cleans ceramic tiles as well as stone whether it's on your walls or on your floors we can take care of it!. It is very important to match the cleaning method with the type of flooring you have. We truly have the experience and the expertise to use the right method for your tile cleaning needs.

We all know how dirty grout can become over time. Even when you clean your tile floor and grout regularly, it still gets dirty. At Castellanos Janitorial Maintenance we know how to get your stone/tile floors, walls, patios thoroughly cleaned without damaging the grout or tile. We use professional strength solutions with some of the best equipment out there. Our certified trained technicians will get the job done right the first time.
Here are a few extras Castellanos Janitorial Maintenance can provide for your tile
Grout Seal
Stone Tile Seal
Stone Tile and Grout Enhanced Sealer
Grout Coloring
Stone Polishing